ARBA

Web
American Rare Breed Association!
American Rare Breed Association

Group One Breeds

The breeds listed below are in our Group Two.
---
Our Breed Standards
A

idi

A

natolian Shepherd

Appenzell Cattle Dog
Argentine Dogo
Austrian Pinscher
Bernese Mountain Dog
Black Russian Terrier
Boxer
Broholmer
Bulldog
Bullmastiff
Cane Corso
Castro Laboreiro Dog
Caucasian Sheepdog
Central Asian Shepherd Dog
Dobermann
Dogue De Bordeaux
Dutch Smoushond
Entlebucher Sennenhund
Estrela Mountain Dog
Fila Brasileiro
German Pinscher
Giant Schnauzer
Great Dane
Hovawart
Karst Shepherd Dog
Landseer
Leonberger
Mallorca Mastiff
Mastiff
Miniature Pinscher
Neapolitan Mastiff
Newfoundland
Pyrnean Mastiff
Rafeiro Of Alentejo
Rottweiler
Saint Bernard Dog
Sarplaninac
Schnauzer
Shar-Pei
Spanish Mastiff
South African Boerboel
Tibetan Mastiff
Tosa
Alapaha Blueblood Bulldog
Greater Blue Blood Bulldog
Armenian Gampr
The Graph below is different championship levels available to you dog.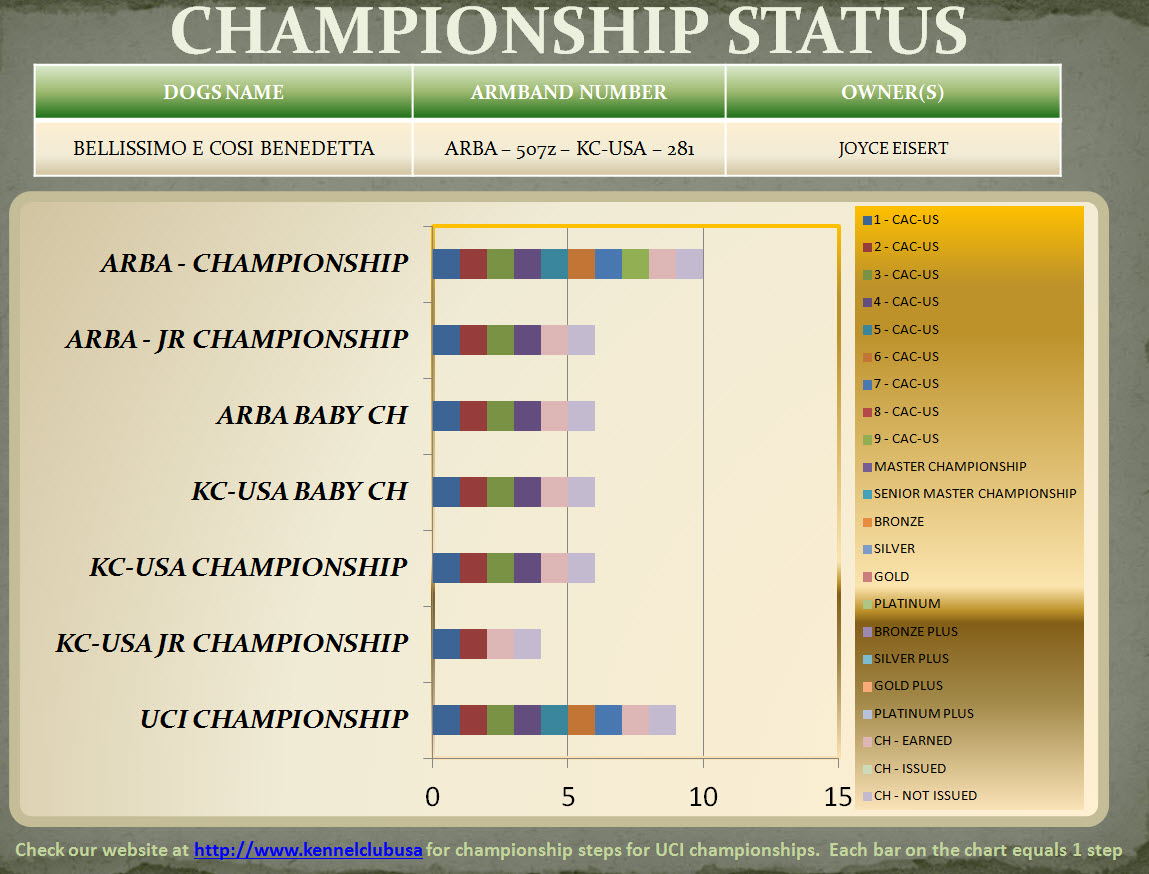 Top